Stallholder Information...
The Flea Market on Corn Street is held in the heart of the old City of Bristol. Every Saturday we take to the streets to sell antique and vintage articles, we've become a Saturday staple and go to for flea market fans.
Whether you're looking for a regular haunt or a sporadic stop gap we may be able to work with you.

If you would like to apply we can offer:
A 12ft stand on one of Bristol's busiest streets, a single 6ft x 2ft table. A long selling day from 9-5pm. (Set up from 8am)
We are proudly working in conjunction with St Nicholas Market and Bristol City Council.
Please note stalls are only confirmed once you have received a confirmation email.
We recommend parking at Wapping Wharf which is the cheapest Saturday daily parking rate we can find and has no height restriction this is £4.50 per day.
Wapping wharf carpark is located behind the M shed. Postcode Bs16ud.
Catering interests need to be expressed by email to hello@bristolfleamarket.co.uk.
Stall bookings via this website are not applicable to catering.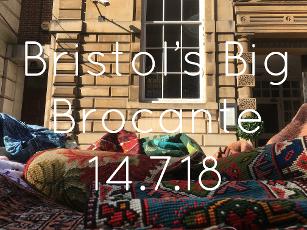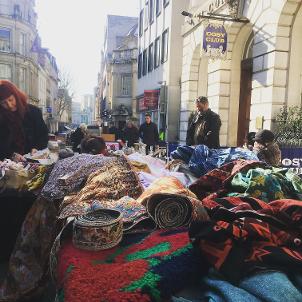 Payment by BACS transfer to our account (details below), online payment with a credit card or debit card or alternatively paypal through this website:
To pay online click the logo below relating to the market you would like to book.
Select your chosen stall option (you can add extra tables or rails here as well)
Select 'Checkout' once you have finished
Enter Your Name & Billing Address in the nominated field and select continue
Enter your choice to pay via Paypal if you don't have Paypal account select
'I dont have pay pal' Pay by Card
Enter your details into the fields and click continue

Our Bank details:

Nationwide building society
Sort Code 07-04-36
Account Number 37178852
Payment by bacs or 'bill payment' which is free and can be done online via internet banking or by visiting your local bank.
If you would like further information why not give us a call. Below is a copy of our terms & Conditions.


T: 07798916305
E: hello@bristolfleamarket.co.uk